2022-03-25
Humour in the return to normality (reprisal)
Where I reprised two of the three roles played before.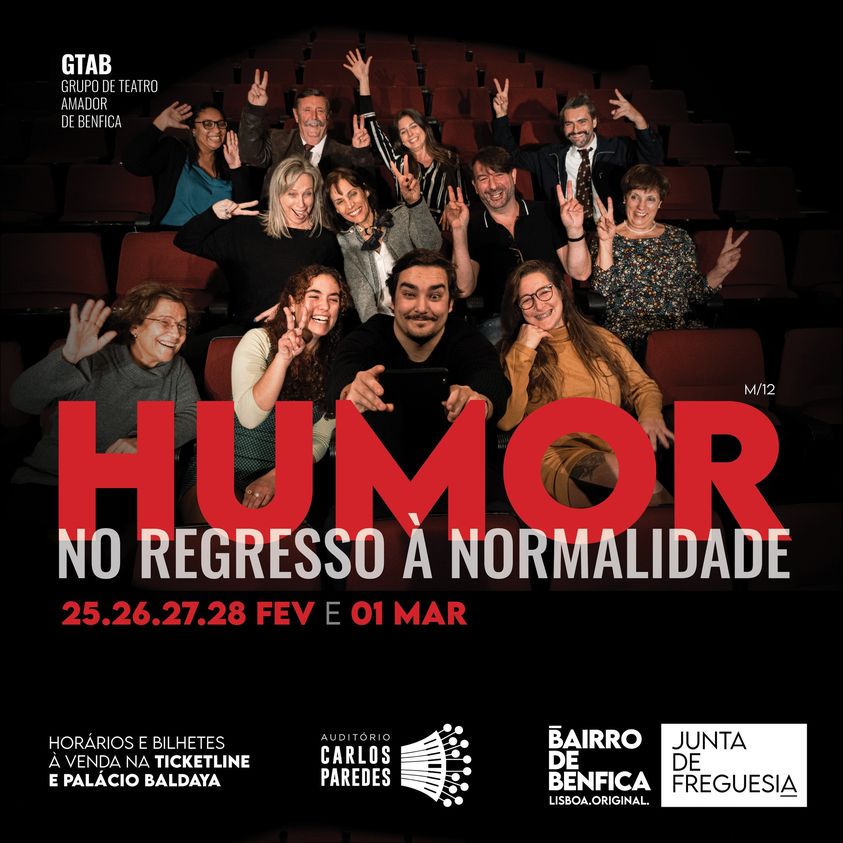 My second acting show, reprising the previous one where I played two of the same three roles; sadly… the last sketch could not be realized at the last hour.
A feeble-minded employee of a bookstore
A somewhat conformed, with the troubles of working at a bookstore, employee who's mundane day with his boss is amused by the visit of a star.
A womanizer boss
Mr. Lopes only has eyes for the beautifull and well presented employees, that do little to no work at all, while the dedicated, disarrayed, and older one only has eyes for her boss.